The new Foundation will focus on two major priorities: Expanding Educational Opportunities and Providing Supportive Facilities and Spaces.
Education Priorities- Expanding Educational Growth
El Sol seeks to enrich its educational offerings through the implementation of the following initiatives: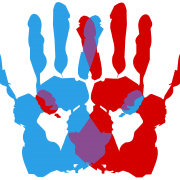 Pre-School: (100,000 annually) El Sol's preschool began 8 years ago. Independent evaluators indicate that it has become a major educational asset to the school; it has permitted pre-school students to significantly increase their cognitive abilities as well as their vocabulary and reading skills before entering kindergarten. Educators note that children who have been through El Sol's pre-school generally do better in kindergarten- as such, continuance of the pre-school is an El Sol educational priority.
Mentorships: (50,000 annually) El Sol is committed to recruiting mentors; first, for its students on site, and second, for El Sol 8th grade graduates who are entering high school. Some face difficulties adjusting and/or transitioning into high school and further still, some find it difficult to identify career or college paths near graduation. As such, the roles of mentors as advisors, tutors, and most importantly, friends are critical to student well-being.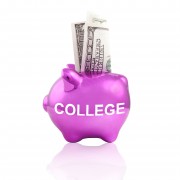 Scholarships (100,000 dollars annually): El Sol's educational program have helped its first graduating classes expand their college and university choices. Indeed, a large proportion of graduates have been accepted to top tier institutions like Stanford and the University of California. Many El Sol student, at times, despite scholarships and other forms of student aid, cannot respond readily to ever increasing costs, including basic living costs. El Sol is committed to developing a college education fund to help its students secure a higher education.
Science, Technology Engineering, Arts (100,000 dollars, annually for two years): El Sol is sorely in need of age and grade relevant equipment to provide its students with a solid introduction to as well as an understanding of the principles involved in its STEAM initiatives. Tight budgets have limited the School's capacity to provide virtual labs and simulations, interactive whiteboard experiences, a range of important software programs. and appropriate music and art materials. El Sol is determined to find funds for essential STEAM related learning tools.
Development Priorities-Providing Supportive Facilities and Spaces
El Sol has completed the first phase of a two phase development plan. El Sol opened the first of three needed classroom buildings in January 2015. The twelve classroom building is a welcome, indeed outstanding needed addition to the site. It creates genuine excitement among teachers and the 325 students who use the facility.
The completion of the new classroom building was followed by the construction of the SOS El Sol Wellness Center, an attractive 4,000 square foot building that replaced the structure that was located in an overcrowded modular unit at the school. The Center provides, often, first time health and wellness care to El Sol and neighborhood families and children.
Funds for the classroom building came from private investors who were able to use federally-provided New Market Tax Credits as well as the generosity of private donors. The SOS El Sol Wellness Center was supported by grants from the Orange County Children and Family Commission, SOS, the California Endowment and the Weingart Foundation.
Planning and design is now underway for the completion of phase two of the development. Two additional classroom buildings will be built providing 26-28 new needed classrooms. In addition, a 7,000 sq. foot multipurpose building will be developed providing now absent space for student clubs, community events, and teacher meetings. Phase two, also, will include a small amount of administrative space and will result in removal of all modulars.
Recently, based on a competition, the State allocated up to 25 million dollars to El Sol in grant and loan funds for completion of phase two. Half of the state funds will come in the form of a grant. In order to obtain the grant, El Sol must match the grant amount with its own funds. The State will make a low interest rate loan to El Sol to fund up to 100% of El Sol's match amount. Funds raised by El Sol would be used by El Sol, in part, to reduce or pay back the State loan.
Initial estimates are that development costs for phase two will be approximately 22 million dollars. This sum will cover the costs of the buildings, landscaping, recreation areas, technology connections, furnishings and infrastructure.
State support provides testimony to El Sol's dreams for a healthy, safe, well-designed learning environment, El Sol's achievements, the needs of the population it serves, and its solid management. El Sol has drawn down 2.5 million dollars of state funds and is now undertaking planning and design activities. It hopes to draw down the remaining money, or 19.5 million dollars, near the end of 2016.
The El Sol Foundation is committed to helping El Sol build out the site and provide El Sol's students with a decent, safe and healthy learning environment. The Foundation's goal over the next three years is to raise 1,000,000 dollars annually to meet development priorities. The State matching requirement means that donor contributions will be matched dollar for dollar by State funds up to 11 million dollars or half of the total State assistance.